Self Regional Healthcare Foundation Welcomes Incoming Board of Trustees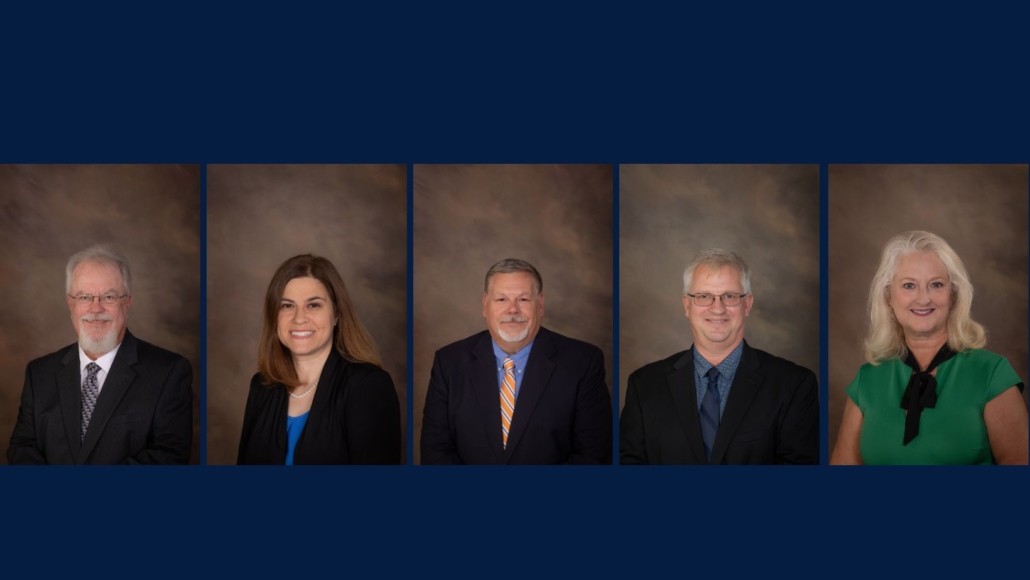 The Self Regional Healthcare Foundation Board of Trustees announced the appointment of five new trustees: Peter Bjerke, Hannah Metts, Steve Riley, Dave Thompson and Jill Warner. These volunteer, community leaders join sixteen other Trustees to help the Foundation provide service and education on healthcare, develop recognition for individuals and businesses that support the Foundation, and ultimately, work to increase charitable support that helps Self Regional Healthcare to improve healthcare in Greenwood and the Lakelands region.
Peter Bjerke was president and owner of 125 Company, Inc. in Germantown, Md. Peter is an avid musician and golfer. He and his wife, Irene, reside in Stoney Point. Hannah Metts is an attorney with McDonald Patrick Poston Hemphill & Roper. This will be Ms. Metts second stint on the SRH Foundation Board. Steve Riley is the owner of Emerald Ink & Stitches and Maxwell Axe. His work in the community has been far-reaching with organizations like the Chamber of Commerce, the Clemson Club, the Touchdown Club and Rotary. Dave Thompson is the owner and president of Help Around the Home LLC and Thompson Rental Properties. Jill Warner was formerly with Lonza Pharmaceutical where she served as director of Supply Chain. Riley, Thompson and Warner have been active members of the Foundation's Special Gifts Committee.
These new Board members replace outgoing Board members: Tim Hodges and Hunter Bell. In addition, the following Board members were reappointed to the Board: Mark Askew, Glenda Corley, Sharon Mulkey, and Michael Walters. Lastly, the Board appointed John Cooper as Chair, Glenda Corley as Vice-Chair, Chris Clem as Treasurer and Chuck Rimsky as Secretary.
"We are so grateful for the service of Tim Hodges and Hunter Bell. These two leaders helped the Foundation navigate some of the most challenging social and economic times in our lives. Their collective efforts were vital to the successful completion of Our Vision Is 2020 Campaign that raised almost $8.5 million, and we thank both for being on our team. We're also thrilled to welcome our newest trustees to the Foundation Board. We are certain that these new trustees will help ensure continued success in our efforts to provide healthcare education to the community, appropriate recognition for our supporters, and ultimately, help us increase philanthropic support to improve the health and well-being of our community," said Ken Coffey, Executive Director of the Foundation.
https://selfregionalfoundation.org/wp-content/uploads/2023/10/23_incoming_trustees.jpg
924
1640
David Windham
https://selfregionalfoundation.org/wp-content/uploads/2022/08/srhf-logo-newb-552.png
David Windham
2023-10-02 12:24:26
2023-10-30 12:27:18
Self Regional Healthcare Foundation Welcomes Incoming Board of Trustees